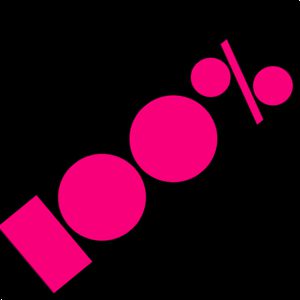 When you make a commitment to someone else, that's HUGE.
Sometimes I'm amazed at how much time and energy people put into the planning of a wedding, commitment ceremony, or party to celebrate their love — and how very little time and energy goes into what happens the days, weeks, months, and years following.
When you commit yourself to someone else, that's HUGE. But when you commit to parent together, that's even HUGE-ER. Because there are no guarantees that you'll stay together forever.
But once you're parenting together, there's no way to break ties completely. You'll always be a part of each other's lives: For better or worse… In good times and in bad… In sickness and in health… Until death do you part.
So how do you do this committed relationship thing for the long haul? Because that's what it is, my friends — whether you stay together forever or not — a long haul. And one that's not for the faint of heart.
I've had friends who've separated, and then eventually divorced, who've told me that because they had children together, they were required to go through parenting education classes to help them be successful in their co-parenting relationship moving forward.
More than one of these friends has said, "I wish they'd had us go through these classes BEFORE we had kids! It might have helped us not get a divorce in the first place!"
It's no secret that having children can negatively impact your relationship. In fact, 92% of couples report increased conflict following the birth of their first child, and 67% report greater relationship dissatisfaction as well in the first three years after they begin having children. 17% even say that having a baby was what caused their relationship to come to an end. But why is this the case?
Anytime we go through a HUGE life transition, moving across country, getting a new job, buying/selling a home, getting married, having children — even if these are longed for and positive changes, they also cause a great deal of stress. This stress bleeds into our personal relationships. It's hard to not be affected by this stress and it's even harder not to take this out on the people who are closest to us. We all take those who love us for granted, sometimes.
But when you're supposed to learn 300 new parenting skills with little to no sleep and without adequate parenthood preparation, it's like you're being set up to fail. This is what motivates me to do this work of Becoming Us. I am committed to helping families through the biggest transition of their lives.
Here are the a few reasons why I love Becoming Us classes so much and why they can help every family:
Normalizing what you're going through, knowing that almost every other family is going through the exact same thing, allows you to stop thinking, "What's wrong with our relationship?"

Learning communication skills that can help you break your old ways of conflict management — you know, the ones that sorta worked before you had children, but aren't cutting it now that you do — can be a tremendous positive change in your relationship and model new ways of communicating for your own children as they grow.

Discovering what your primary emotions are (maybe for the first time ever!) and understanding that all emotions point to an unmet need, can help you support yourself and those you love even better.

Learning how to stay connected no matter what life throws at you, is so important! Because once you make it through the "new parenting" phase, it doesn't really get any easier — there will always be new challenges to get through.
I'm about to travel to Houston, TX to give a presentation at the Postpartum Support International Conference about the Becoming Us Pilot Program that I've been running in Portland, OR since April of 2017 through Legacy Health System.
My focus is how Becoming Us classes as parenthood preparation can be one tool that might help to prevent, lessen or help families heal from, PMADs (postpartum mood and anxiety disorders). When the greatest predictor of maternal emotional distress is relationship dissatisfaction, then my work of helping families "baby-proof" their relationship is something I'm committed to doing and something that might have serious implications for positive mental health in parenting. 
As preparation for my presentation, I sent out a survey to 63 families and received 39 individual responses back (not too shabby!) I could choose from dozens of responses, but here are just a few in answer to some questions that were asked:
How do you think your experience of parenthood compares with others you know who did NOT take a Becoming Us BEFORE/AFTER Class?
"I feel that I was more prepared for how to handle situations and communicate with my partner than other parents."

"I think my husband and I were kinder to each other than some other couples I've known. We saw ourselves as a team rather than competitors."
What benefits are there in having taken a Becoming Us BEFORE/AFTER Class?
"It gave me a sense of calm. Taking this class gave me the tools I need as a parent to communicate with my partner during the stressful times."

"Our expectations were adjusted to be more realistic, while maintaining excitement. I feel that the desire to communicate with my wife is on my mind more now than it would have been without the class, leading to less arguments, frustration and resentment."
How would you describe your relationship now after taking a Becoming Us BEFORE/AFTER Class? Has it changed?
"Before the class our relationship was in crisis. We fought all the time and we were extremely competitive and resentful. After the class we have become considerate, communicative, and realistic. And happy!"

"I think our relationship is deeper and richer after taking the class and having a baby. We are better at communicating — which is good because it's more important than ever now!"
What do you think your experience of parenthood would have been like had you NOT taken a Becoming Us BEFORE/AFTER Class?
"My partner had a much, much harder time with becoming a parent than I did. The stress of a colicky baby on top of an already extremely stressful job was way too much. But, simply knowing that he had taken the Becoming Us class and was completely onboard and cognizant of working on an emotionally healthy family was reassuring. It gave me a sense of peace that we would get through this difficult time."

"Our house would be even messier (we agreed to try out hiring help cleaning during the class) and I would be more resentful/less tolerant when my partner took time for herself. We continue to try to look out for each other and make time for the things that we identified as priorities, even though it can be hard to find time. I would have been even more controlling which most likely would have resulted in even more distance between us and made connecting after the baby even harder."
I think every expectant and/or new family can benefit from better preparation before or after they begin parenting. I'm honored to be a Certified Becoming Us Facilitator so that I can bring this preparation to the families that I really do love.
I've been committed to this work for over 20 years. I've committed my professional life to the thousands and thousands of families I've had the privilege of walking alongside as they begin their parenting journeys. But I'm not only committed to them. I'm committed to this one, radical idea: the world could be a better place if families were doing more than just surviving.
For the world to truly be a better place, families need to be thriving.
That's a promise that Becoming Us makes good on. And it's something that I'm willing to stay committed to for the long haul.
(And if you've never seen The Commitments, you should stop what you're doing right now, watch this quick video and then watch the full-length movie. You won't be sorry that you did…)