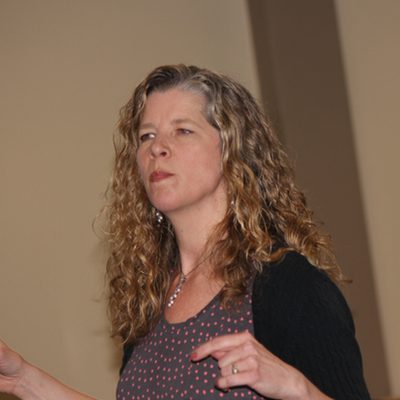 Not so long ago, I had the pleasure of working with a room full of Health Educators for a training session I'd developed to help these professionals increase the level of engagement they have with their students.
No pressure, or anything, but when the title of your presentation is: "Teach to Reach: Six Rules of Engagement," you'd better be able to bring it! Thankfully, I think I did. The evaluations were really positive: most attendees were wishing that the training had been longer, and I've already been asked to come back. So, that's good.
I love doing presentations and trainings. There's a reason why this is such a good fit for me. I've said it many times before, but it bears repeating — I am the most extroverted person I've ever known. So, getting up in front of a group of people doesn't rattle me at all. I have no nerves in this situation.
In fact, the bigger the crowd, the more excited I get. The original number of people attending this training was supposed to be about 20. The day before, I found out it would be closer to 35. For some presenters, that might make them freak out. But not me – I was psyched! The energy from the audience totally feeds me.
The idea of being an "efficient communicator," intrigues me. The larger the group, the more people receive the message I'm trying to convey at one time. Getting the most "bang for your buck" is a personal credo of mine!
And I really enjoy working with other educators, too. There's a shared understanding of what it is to do group facilitation and to do it well. We communicate in the same "language" and can dive right in and get to work.
I'm especially interested in encouraging health educators to work harder at their craft because so much of our message we want or need to convey has the potential to be truly life-changing for the students in our classes.
But not if they're bored or checked out!
I started the training by asking participants to identify their greatest challenge as an educator. But I also asked them to claim ownership of their greatest strength. I think it matters as an educator, presenter, or human being, really — that we take stock of what we're really good at and then capitalize on that skill because it comes relatively easy to us and it also authentically represents who we are.
Participants shared that they were great listeners. That they had a lot of knowledge and expertise. They shared that they were able to connect well with their students. And my personal favorite, some felt they were able to make good use of their sense of humor while teaching. It's a great feeling to be among such a strong group of professionals.
But there's a little bit of extra pressure when you've been asked to train members of your own tribe. What if they already know everything? How can I make this information new and something they'll actually be able to use? How do I keep them engaged and with me for two solid hours?
Turns out, these are the same questions we, as educators, should be asking about every class of students we teach, members of our tribe, or not. But, still — I knew that this particular group of people would be able to tell where the holes (if any!) were in my presentation and would be ready to point them out to me on the class evaluations. Which is why it matters even more that they were really positive.
My hope is that in some small (or potentially big) ways, what I offered this group of fantastic educators will help them get their messages out into the world with even greater impact!
If you're an educator or work with educators who might benefit from having me present on this or other topics to increase student engagement and the impact of their message, please contact me here for more information.
Educating educators is just one more thing I love to do — it's usually a lot of prep-work, but always a lot of fun!
Whether you're an educator or not, take stock of your greatest challenges, but also remember to take stock of your greatest strengths! These are the ways in which you shine — let others see your light and bask in its warmth and glow! Claim your gifts TODAY!