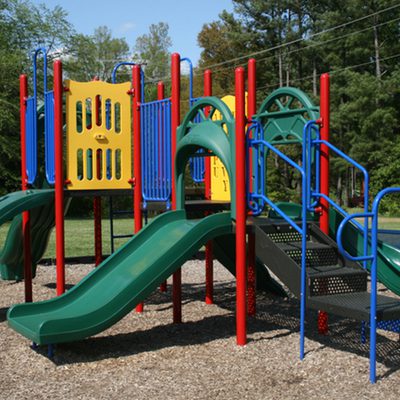 Yesterday, I came upon my 10 year old daughter in deep discussion with two of her schoolmates about the upcoming sex ed discussion that would be starting next week.
Now, if you've read any of my previous posts about this subject, you know that my kid is not going to hear anything new. Sex education is a topic of discussion at the dinner table on a regular basis at our house. But that doesn't mean it's not still embarrassing to discuss among your peers – especially if half of those peers are of the opposite sex!
One of the girls, though, was very distraught that this was happening. She had a letter from the school in her hands and was waving it about and crying out in a loud voice, "This is terrible! This is going to be awful! Why do we have to talk about this stuff, anyway? It's just so gross!" At this point, I felt compelled to pipe up.
"Ladies, ladies, it's not gross! You're at the point where learning about all of the amazing things your body can do is really important!" (I didn't add that, personally, I think 5th grade is a little bit late. This discussion is a lot less gross for kids if you introduce it earlier…) My daughter rolled her eyes at me and said, "Mom, stop! You're embarrassing me!"
So, I moved over to sit next to another Momma on the bench nearby. She knows where I stand on this particular subject and confided, "I've been getting an earful from these girls and I was hoping you'd come over to talk with them. That one is really freaking out!"
I turned again to the young woman with the letter still outstretched in her hand and asked her if I could read it. After skimming what seemed like a completely appropriate note home to parents about what will be discussed next week, I asked her name (obviously she's not one of my daughter's closest friends) and said, "Girlfriend, come here and sit down." She did so willingly and I put my arm around her shoulder and pulled her in a little closer.
"You don't have to be worried about what's happening next week. The focus is going to be on learning how your body works. For all of the really embarrassing stuff, they're going to separate the boys from the girls so you don't have to talk about that stuff in front of one another. You don't need to be worried about that, I promise."
When I asked if her parents talked with her about this kind of stuff at home, she said, "No way!" So I told her that if she ever needed to, she could find me on the playground to talk. I could tell in her body language – she sat close to me, leaning in – that this two-minute exchange was welcomed and I know she walked away feeling a little less anxious about the week ahead.
My daughter, on the other had, was not so happy.
We got to the car and she started in, "Why do you have to talk about that kind of stuff on the playground?" I responded, "Because it's not something to be afraid of talking about. We use sex to sell everything, and we're exposed to it every day. But we never have any healthy discussions about sex or what our bodies can do, with people we can trust. You need to learn how your body works. Don't think of this class next week being about a sexual part of your body, just think of it as if the discussion was going to be about how your brain works."
She wasn't having any of it today.
"Don't you think that was embarrassing to her? Why did you ask her to sit down and talk with her about that?" I answered, "Because she seemed so anxious, honey. She told me this isn't something her parents are comfortable talking about at home, so I wanted to try and calm her down so she wouldn't be so worried about it. That's all."
And then, my girl started to cry. Big, alligator tears slid down her cheeks and I asked, "Sweetie, why are you so upset? I wasn't trying to embarrass you, I swear it. It wasn't about you at all."
At this, she started crying even harder and saying she didn't know why she was so upset. I held the space for her and encouraged her to tell me exactly what was upsetting her, so I could try to make her feel better. And finally, she said, "When you were talking to her like that, it made me feel like you weren't mine. That you weren't just for me."
Whoa. How do you adequately explain to your child that when you are in "mothering mode" on the playground with other children, that it doesn't mean you are someone else's mother? That even in those moments, you are completely aware of the boundaries that exist between you and someone else's child?
My girl is the most socially savvy kiddo I've ever known. She's been that way since she was a toddler. She assesses what's up, attaches deep meaning to what she observes, she takes it all in. And she showed this to me again yesterday through this one simple statement.
I gave her the biggest bear hug ever and swore that this exchange between me and her schoolmate was not anywhere near to what she I and share. And that while her schoolmate has lovely parents of her own, this isn't a subject she feels she can talk about with them. That it's important for young girls to be able to learn and talk about their bodies without embarrassment or shame. And that if this means being available in that way for other young girls, than I'm willing to do that. But that no one, no one, takes the place of my children. That I was her Momma. I belonged to her, and she belonged to me.
Her little brother, of course, got to listen in to this entire discussion. The three of us got out of the parked car, popped into the grocery store to grab what we needed for dinner, and headed for home.
As we were making our way through the parking lot, I had one more thing to say to my girl.
"Hey, I'm really proud of you for digging deep to tell me what was really upsetting you. I know that it took you a little bit of time and a lot of courage to say what you did. And that's a real sign of maturity. Being able to recognize and name your feelings is an important life skill that a lot of adults aren't very good at. Nice job."
And as we walked back to the car, she said, "Thanks Mom" and gave my hand a little squeeze.
Some of you may still be in the parenting a non-verbal baby at this point, but for those of you who have older children – tweens, teens, grown-ups – do you recall these moments where your child stopped you in your tracks and revealed themselves to you completely? I'm wondering how often this happened while you were in a car? It seems to me that the car, parked or driving, has the magical ability to get your child to open up in ways that just don't seem possible in other places. Would you agree? Leave me your comments – I'd love to hear from you!