We'll get through this together
Getting Ready for the Big Day

Start Your Parenthood Journey Here:
In this online, on-demand webinar you'll learn about how the decisions you make in early pregnancy can have huge impact on your labor, birth and new parenthood experiences.
I had two class series that began this past…
Why is it when a couple finds themselves pregnant…
It's not a new idea: Pregnancy and birth are…
Getting Ready for the Big Day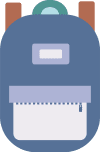 Getting ready for the "Big Day!"
I am a Lamaze certified Childbirth Educators and a Fellow in the Academy of Certified Childbirth Educator and have had the honor of teaching thousands of families everything they need to know about labor and birth. Work with me – through a small-group, lunch-hour, 4-week set of on-line sessions or privately in the comfort of your own home – and you'll approach the big day with less fear and overwhelm and more confidence and excitement!
I arrived at my class this evening ready to…
I was in the checkout at the grocery store…
"Childbirth Education in the US is…" This was the…

What do I do again?
This is a one and done class focused on the mind-body connection and practical tools for increasing comfort in labor and birth.
Just yesterday, I taught a "Comfort Measures for Labor"…
Childbirth Educators usually encourage their families to consider dancing…
As a Childbirth Educator, I'm charged with teaching my…
Re-Prioritizing Our Relationship

The Connection Bubble
Our Couples Connection Class is unlike any other class you might take in preparation for birth. You can't predict or plan for birth, not really. But you can set yourselves up to be present to one another, to focus on what really matters, and to feel deeply connected as a family even before your baby arrives.
I love it when research supports what I've been…
I love doulas! And recently, I came out of…
We need to do a better job of welcoming…

Becoming Us
You may have taken childbirth and breastfeeding classes to prepare for your baby — but have you prepared your relationship for this transition from couple to family? Becoming Us is designed to help babyproof your couple relationship – no matter where you are on your parenthood journey!
I never avoid conflict. Ever. Why? Because I absolutely…
When you make a commitment to someone else, that's…
After my husband I got married, well-meaning people would…
Re-Prioritizing Our Relationship

Re-Prioritizing Our Relationship
My 1:1 Couples Coaching Sessions are a great way to get your relationship back on track, or to fine tune what's working for you as you move from being a couple to becoming a family.
My parents have been married for over 60 years!…
Maybe romantic love shouldn't ALWAYS be the focus on…
Let's get real for a minute… Parenting is hard.…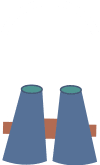 Who Am I Now?
On the day your baby was born a different version of YOU was born also. The transition to parenthood is a big one and it can have profound effects on your self-identity. While there can be tremendous joy and satisfaction in raising the next generation, it's also normal to feel like you've lost yourself in this new role.
As parents we're asked to juggle: ALL THE THINGS.…
Like many of my birth-y friends and colleagues, I…
I can't tell you how many women I know,…

Adding to Our Family
Many families may have questions about what it means to move from a family of three to four (or more!) and would like to have a neutral party to discuss the realities of what is involved with this decision.
Just because you've done it before, doesn't mean that…
The other morning, I startled awake trying to piece…
I read this article from the Chicago Tribune, which…

I Need to Tell My Story
Giving birth is a life-changing event for everyone in the family! And it's an event that usually doesn't go "according to plan." On the other side of your baby's birth, you may feel like you need to tell your story to someone who will really listen. Especially if you feel like your birth went a little or a lot sideways! You deserve to be the protagonist - the hero, really - of your own birth story... Let me help you find your way.
Birth happens and then you tell the story... Having…
I am a really, really big NPR geek. It…
That is the question… Well, not really. I've often…