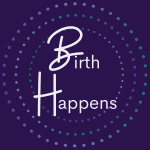 Here are the discussion prompts to share how becoming a parent has increased your feelings of vulnerability. Use them as a jumping off point for a conversation with your partner or other supportive people in your circle.
All of us could use more rest for the strain of everyday living, especially considering the past couple of years! But ESPECIALLY if you've been parenting littles during this time. Have you heard of Yoga Nidra? Here's a link for a *free* nap so you can try it out. Karen Brody at Daring to Rest is my go-to for YN. I love it and know you will, too!
Don't be like these guys… One IS the loneliest number! For an added bonus check out this video from Three Dog Night from 1969… It's so good in all the bad ways!