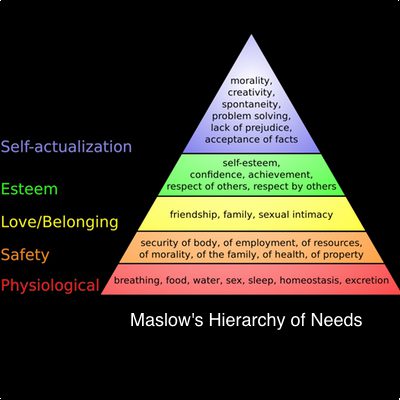 "Last day of school – Yay?"
There are plenty of Mommas out there who can relate to this – I know I'm not the only one!
I love my children and I'm looking forward to all that Summer Vacation means for our family – but if I'm being honest? I'm kind of dreading it as well… Can you relate?
For about six hours a day, I know exactly where my kiddos are and I have the time and space to be get a lot of stuff done. Even though I work outside the home as well as within the home, my life resembles that of a stay-at-home-parent.
I wake everybody up, jump into the shower on days that I don't work out, and on the days that I do, head into school sweaty and without any trace of vanity to drop my kids off where they need to be. Most days on time and with everything they need to be a successful student.
And then? Well, let's be real – I don't go home, pop my feet up, eat a few bonbons and catch up on my Netflix! I'm not even sure why the term "stay-at-home-parent" exists! I've yet to meet the parent who's the primary caregiver that even spends much time at home. Okay, when the kids were young, I might have orchestrated my days around their nap schedules, and then preschool drop off and pick up, and now, elementary school drop off and pick up – but I'm rarely "sitting around."
My 8-year old son actually said to me the other day, "I've often wondered what it is you do all day while I'm at school." He said this with complete innocence and sincerity – and I wanted to throttle him for even hinting that I might just be "hanging out."
I responded with, "Dude, if you were here on any given day to watch all that I get done while you're away at school, you'd be exhausted!"
All of this makes me really wonder (with true admiration!) how families where parents work full-time outside of the home find the time to get anything else done?
Just going to the grocery store can take two hours! (No, I'm not making this up…) When I'm at the checkout and the cashier asks if I'd like someone to help me out to the car, it takes everything in me not to yell, "NO! I don't need someone to take this stuff to the car! I need someone to come home with me, haul it all into my house, clean out my refrigerator of old food that's been hiding and silently turning into a science fair project, rearrange my cabinets and then put all of the food away! Don't you understand? I've only got four more hours of daylight before my full-time Momma duties resume!"
But instead, I just smile and say, "No thanks – I got it!"
On the rare days (like this one) where I don't have anything work-related, or volunteer Board-related, or field trip-related, or "I-need-a-tri-fold-poster-board-for-my-project-that-I-just-found-out-about" (two-months-ago!) related issue on the calendar, then I get a short little window of time to say, return a cowboy hat to Target that I got months ago because it was so cute when I tried it on and then became seriously not cute when I got home, go to four (!) different stores in search of the stupid trifold poster board that apparently EVERY other one of the 1,600 students at my son's High School all needed in the last week of school, go the grocery store and buy ALL the food, and maybe, just maybe, do a little bit of cleaning.
This leaves me with even less time to devote to the creation of my new website (under construction and coming SOON – Wahoo!), to write a quick blogpost, or explore writing an essay about pregnancy, birth and parenting for the new book idea that I'm super excited about.
Sigh.
This is my real reason for dreading the last day of school.
On Maslow's Hierarchy of Needs, you'll see that "creativity" is right at the very tippy top of the pyramid. And there are a lot of levels to attend to first before you even get to consider fulfilling those needs (And yes, being creative is a need!) I started craving this need about five years ago and in all this time, I've attempted to fit it in around my role as primary at-home parent. As Momma, I spend an inordinate amount of time making sure that everybody else's pyramid gets attended to.
Translation: Historically, MY pyramid doesn't get as much attention during Summer Vacation as it does during the school year. Just a quick review of my blog over the past several Summers confirms this. The amount of posts on my blog go down between the last day of school and the first day of school. During Summer Break, just finding the time to sit, be still and create anything becomes much harder for me.
So, don't blame me for not being 100% excited about the school year ending!
I'm looking forward to more time with my kiddos, I swear! I'm acutely aware that my oldest will be heading off to college who-knows-where in the Fall 2018, and this makes me very conscious of just how fast time is moving forward, and that I only get them for a short while, and that I should enjoy them while they're still living under my roof, etc., etc. But…
This year, Summer Vacation is going to be different.
My personal goals for the months of June, July & August this year, entail not ignoring my own pyramid of needs. I'm putting it out there right now that even though I will, of course, continue to attend to my children's pyramids – I'm going to make sure that my needs continue to be met. I'm going to attend to all the levels of my own pyramid – even those at the very tippy top!
Will you join me in this, fellow parents?
It might seem counter-intuitive, but it's so much easier to make sure the kiddos are getting all they need, when we make sure that we're getting all that we need.
Each one of the levels in this pyramid matter. YOU matter. Create those boundaries and model the behavior that you'd like your children to adopt. And then? You might be as excited as they are for the last day of school. And bonus – you might discover that this song is not quite so annoying!
Happy Last Day of School!