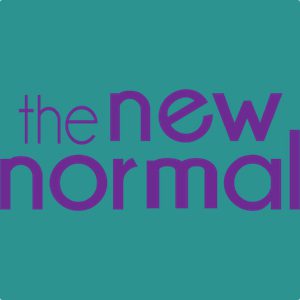 How long is this going to take???
Every one of us around the world has been asked to isolate ourselves in our homes for an unspecified amount of time and figure out what our new normal looks like.
I've been writing about the 4th Trimester and the idea of a new normal for years now. It makes sense… I work with pregnant and newly parenting people. But up until now, I felt like maybe these two ideas were solely meant for this narrow population. But a message that I responded to today on Facebook is making me rethink how these two concepts can actually be applied to a much larger audience now that we all find ourselves in this state of, "What the hell just happened to me?" A feeling that new parents know all too well!
The similarities are striking, actually.
One day, we're going about our lives, doing the things that we always do – heading off to work in the morning, grabbing some lunch with a co-worker, making plans to head to the Coast for Spring Break – and BAM!
This event which started out kind of slow and steady, begins without warning to pick up speed – and is it ever fast and furious! Full of unexpected twists and turns that leave us feeling extremely vulnerable, this experience shows us how we're both helpless and stronger than we ever knew ourselves to be! And in a matter of days, we find ourselves grappling with a completely new existence! We're now living in a world that we'd read about or seen a few movies with this as it's central plot line, but we'd never experienced it for ourselves!
Sound familiar?
We have all woken up to our own version of this experience, whether or not we've ever been a new parent! No matter. Here's my proposal: whenever we experience anything in our lives that is so stressful, that it causes us to question everything we thought we knew, and makes us dig deeper than we've ever had to before, we need to give ourselves the time and space to adjust to what is our new normal. And that's where the idea of the 4th Trimester comes in…
In the world of labor and birth, the 4th Trimester refers to the three months following the birth of the baby where everyone is all-hands-on-deck and doing whatever is absolutely necessary to just make it through. Communication needs to be really clear. Expectations need to be lowered… or dropped altogether. What's happening in the outside world needs to be paid some attention, but the real focus needs to be on what's happening right here, right now in our own homes.
Again, sound familiar?
The 4th Trimester represents the grace period that we allow for ourselves – and those around us – all on the same steep learning curve, trying to do the very best that we can. There are so many new skills that have suddenly become essential to getting anything done, but they must be learned in an incredibly stressful environment, that continues to change day-by-day.
And while to me the similarities between the immediate postpartum period and the place we find ourselves in as a global community right now are striking this isn't turning out to be a very "feel good" post.
Except for this: Something happens at the end of the 4th Trimester… A new normal begins to take shape.
And it IS different than what came before, and it WAS hard to make it through those three months, and there WILL BE challenges yet to come. But you've made it through. And in that "making it through" you've proven to yourself that you are strong, that you are resilient, that you are innovative and smart, that you can pivot and make hard decisions for yourself and the ones you love.
I know there are lot of people writing about the state of the world right now from a lot of different perspectives, but I will continue to write from the perspective I know. We all need to give each other this 4th Trimester, a three-month grace period where each of us finds our own new normal.
Because becoming a parent is likely to be the hardest thing you'll ever do in your life. But it has the potential to also be the most rewarding thing you'll ever do in your life. And who you are, following the 4th Trimester, is a completely different version of who you were before this event ever happened!
It's possible that following this particular 4th Trimester experience that collectively, we can come out on the other side of this changed in dramatic and positive ways. It's possible that there will be moments during this grace period that we are awed by simple acts of kindness and beauty that are all around us… if only we look with new eyes.
Here's to figuring out your new normal – may it be filled with grace, humility, deep recognition for how challenging it can be (some days more than others), but also moments of gratitude for this time to pause, to connect with yourself and others in ways that are both new and familiar.
One last thing about parenting that also applies to our situation right now: we were NEVER meant to parent in isolation, and we will never get through this global situation unless we reach out (virtually) and connect (from a safe distance so we can flatten out the curve) with others who are going through the same thing we are.
We will get through this together. We just might have to do it in three-month installments as we find our new normal – over and over again.
I process what I'm going through by writing it out here on my blog. How are you processing right now? Reach out to me and let me know. Holding all of us collectively in my heart.