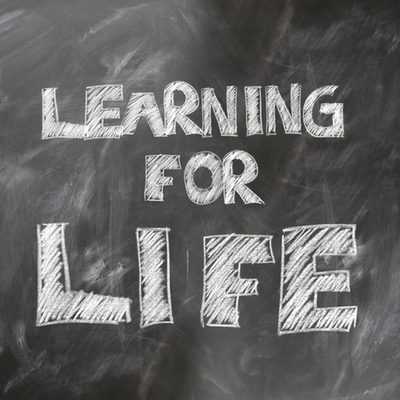 In light of Charlottesville, I've been struggling with what, where and when to comment in the public forum. It wasn't until I came across this meme in one of my friend's FB feed that I realized I needed to say something:
"In the end, we will remember not the words of our enemies, but the silence of our friends." (Martin Luther King, Jr.)
After leaving her a personal message in the comment section, she responded with this:
"It's an opportunity to make the next generation better even in the wake of this current state. Ultimately, I think we will be better for it, as long as we survive." (A.F.)
I've also read this quote in several different places, including a three-part tweet from former President Barack Obama:
"No one is born hating another person because of the color of his skin, or his background, or his religion. People must learn to hate, and if they can learn to hate, they can be taught to love, for love comes more naturally to the human heart than its opposite." (Nelson Mandela)
And once again, I'm reminded how we, as parents, are our children's first and most influential teachers. Our babies come into this world ready, eager, and needing to learn everything. EVERYTHING. And it's our number one job to teach them.
We teach them how to eat, sleep, walk, talk – even how to go to the bathroom.
But more importantly, we teach them values like kindness, tolerance, honesty, caring, love, compassion, acceptance of others, empathy, goodness, and trust.
Or not.
This week, I've read about many parents who are unsure of how or what to say to their children when something terrible happens in the world. They don't want to say anything for fear of hurting them, or causing undue fear and anxiety, or because they feel their children might be too young to understand.
But there are many parents who don't have the luxury of not discussing tough issues with their children at any age – because it's a matter of survival for them. Those of us who don't have to live that reality need to make sure that we're having these discussions, too. Even when it's hard. Even when we're not sure exactly what to say. Even when, maybe especially when, it makes us uncomfortable.
Because saying nothing will not change anything.
Maybe you don't have to go into all of the details (depending on the age of the littles you have) but there is no better time to discuss how you and your family will respond to these tragedies in our world, then when they are going on right around you.
Teach them to love – not hate. Teach them to care for others – not turn their backs on them. Teach them compassion – not cruelty. Teach them to trust – not be afraid of those who are different. Teach them how to be kind, honest and caring children so that they will (hopefully!) grow up to be kind, honest and caring adults.
Parents: Teach your children well.
But be humble enough – shut your mouth and listen long enough – to learn lessons from your children, as well. Many in this generation of young people seem to understand so much more what it means to be tolerant of others, to "Let them live their life!" – even if that life looks a lot different from their own. They seem better equipped to handle change, as change has been a mainstay for most of their lives.
Don't dismiss their ideas outright – take some time to consider your reaction. Why are you so against this new way of thinking? What do you have, really, to lose? Why are you so afraid? Check your own values against what they're trying to teach you and see where they might align – even if it makes you uncomfortable to do so.
Children: teach your parents well.
I woke with this song on my heart this morning. And even though it was released on the Crosby, Stills, Nash & Young album, Déjà Vu in 1970, the words and meaning are even more relevant today. The lyrics are here for you to consider, but you should really go watch them perform it live right here.
"Teach Your Children"
You who are on the road
Must have a code that you can live by
And so become yourself
Because the past is just a good-bye.
Teach your children well,
Their father's hell did slowly go by,
And feed them on your dreams
The one they picks, the one you'll know by.
Don't you ever ask them why, if they told you, you will cry,
So just look at them and sigh
And know they love you.
And you, of tender years,
Can't know the fears that your elders grew by,
And so please help them with your youth,
They seek the truth before they can die.
Teach your parents well,
Their children's hell will slowly go by,
And feed them on your dreams
The one they picks, the one you'll know by.
Don't you ever ask them why, if they told you, you will cry,
So just look at them and sigh and know they love you.
How are you talking with your children about Charlottesville? About other tragedies occurring in the world? I would love to hear your thoughts on this. Thanks for sharing and commenting.