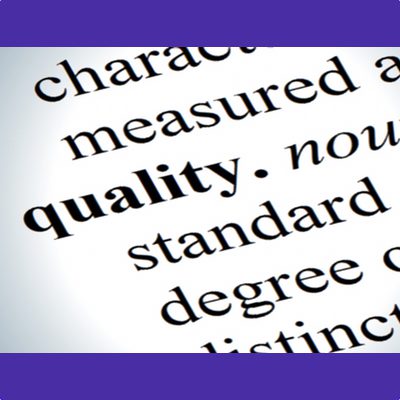 Of these 3 options, which one is most important in your work right now:

Quality of Life

Quality of Work

Quality of Compensation
This was the latest prompt on my Quest journey and it comes from visionary, Sally Hogshead. (There's still time to jump on board for all the goodness that Quest 2016 has to offer for anyone who's wanting to do business as unusual for the coming year. Join in. It's fun, thought-provoking, and free!)
I've answered all of the Quest prompts so far, but most of them have landed on the private Facebook page set up for our group. All have asked me how or what I want to do differently in 2016, but I wasn't sure my answers aligned with this blog. But this one does. I'm always trying to talk people into becoming a Childbirth Educator, because I feel my job hits all three options.
Quality of Life:
I work only evenings and weekends. To some, this might sound like a terrible schedule! But when you have four kids you need to get really creative about how you're going to work so you don't end up with a full-time job you hate – just to pay the childcare bills. My job allows me to have the best of both worlds: I am there for school drop-off and pick-up, I attend field trips (at least those that involve theater or dance performances), I'm able to have a presence at my kids' school, but I still have outside work – which matters way more to me than I would have guessed. My own Momma was a stay-at-homer and I grew up thinking that parenting was the most important job a person could ever do (for the record, I still feel that way!) so I expected to be content with doing the work of mothering "only" – but I was mistaken. I very much appreciate having out-of-the-home work, too. That was a surprise. I have a job that allows for true work-life balance.
Quality of Work:
I love my job. It's constantly changing. Each and every classroom of students informs me and makes me a better educator. I've been able to grow and evolve over the years, expand my repertoire in and outside of the classroom, and have gotten to the point of feeling ready to write about this subject that matters so much to me. I'm encouraged by my colleagues and students to pursue writing my book to have even greater impact in my field of perinatal and parenting education. Close to twenty years in this career, and I still haven't experienced any boredom with the subject matter. Likewise, I've never stopped feeling like I couldn't continue to improve my presentation and teaching skills. I think this is extraordinary!
Quality of Compensation:
Well, the "joke" is that you'll never get rich being a Childbirth Educator. This is true. It's hard for any CBE to be able to work this job only and be able to support her family. Thankfully, I have a husband who works full-time, carries our health insurance, and is a fantastic co-parent in the off-hours when I'm gone. I don't have the same worries others do when their work is sporadic and part-time. I'm lucky for that. And all things being equal, I get paid a decent hourly wage. It's my job that pays for all the "extras." I pay for Summer Camps, dance and saxophone lessons, acting classes and soccer. Having four kids means having lots of extras and I'm happy to contribute in this way. I know how much these extras enhance the overall quality of our family life.
If I were to focus on any of these options for 2016, receiving more compensation for my offerings would be great!  But I need to focus on what those offerings might be, first.
I've done some one-on-one phone consultations for people who are not in the Portland Metro area. Is this something I could charge for? It's certainly something I enjoy doing, and it would only positively impact my quality of life and work.
The book I'm busy writing – it would be nice to be compensated for this offering, but this is unlikely to bring in much income in 2016. There's still much work to do, as my focus has shifted and I'm more realistic about the timeline. But what offers ancillary to the book could I be working on that might bring in some form of compensation?
What about presentations and trainings? I love to give presentations and I'm good at it. Is this an area that I can expand, maybe even outside of my own field, and be compensated for it? I love to train new educators. How could this be rolled into my toolbox of offerings that would continue to feed all three options: quality of life, work and compensation?
All good things to consider as I move into 2016. I feel like this year I'm finally ready to take the necessary steps forward to increase the quality of my life, work and compensation.
How about you? What are you doing now that supports these options? What might you do differently in 2016 to better support one or more of these options?