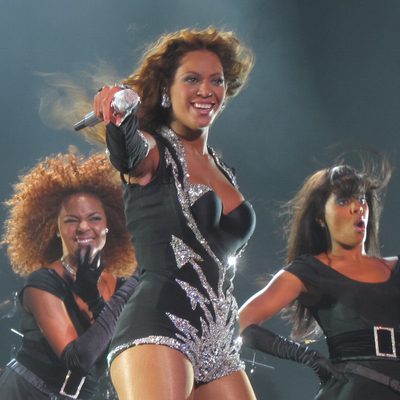 This is a shout-out to any Mommas or Poppas out there who are doing this thing, parenting, on their own.  
By themselves.
I've been single parenting my four kiddos for the past week (with an entire village of helpers at the ready, mind you!) as my husband sat in a hospital bed with a bowel obstruction from a previous surgery from twenty years ago. It has been a challenge to say the least…
The hospital is a 25-minute drive from our house (if there's no traffic) and for most of the week, I was dropping off the kids to school, then driving out to spend the day with my husband, then driving back to do the school pick-up, take them to their various activities, have dinner with them and then head back out to the hospital after bedtime to hang with my husband until passing out at home between 11 and 12 at night – only to get up and do it all over again.
There have been so many wonderful offers of help – food at the ready, and many, many people willing to shuffle kids from one place to the next. But as many of you will understand, at some point it's just easier on me and the kids if I'm there to meet them at the end of their day, reassure them that their Dad is going to be okay, and try to bring a bit of normalcy back into their lives when everything else seems so topsy-turvy. When I texted a friend to exclaim that I didn't know how single parents did it, she reminded me that this past week carried with it the added stress of having an ill spouse who's in the hospital. And while that is true…
Honestly, it gave me so much more appreciation for all of you who are doing such intense, hard and important work on your own. I've written about it here. At least I have someone (laid up or not!) who gets how hard it is to raise children, appreciates my efforts and tells me I'm doing a good job – especially on those days when I'm certain I won't be winning any parenting awards.
I'd write about the latest evidence for not winning that award right here, but Things One, Two, Three & Four wouldn't appreciate it very much! Suffice it to say, that my children have been feeling the strain of this past week as much as I have. But I had nothing left to give them when they needed it. I was, shall we say, less than compassionate.
And although I didn't actually say this, my thoughts during the various meltdowns that were happening all around me over the past couple of days were, "Are you effing kidding me right now? Take whatever stress you're feeling and multiply it by five and you'll be approaching where I am right now…" I'm not proud of this reaction. At all. But it's real, it's honest, and it's only a tiny little fraction of what my single parenting heroes go through on a daily, no-real-end-in-sight, basis.
I wanted/needed an attitude adjustment as I was leaving the hospital last night, as things were not looking good and the possibility of surgery was beginning to look like a reality – which would mean another full week of hospital living for my husband, and another full week of single-stressed-out-parenting for me.
I got that attitude adjustment by remembering and honoring all those who single parent Every.Damn.Day, with or without the added stressors of life that inevitably happen to each of us from time to time. I have renewed respect for all of you who are doing this work on your own. I honestly don't know how you do it – or do it as well as you do. You're amazing! Keep up the good work and please let me help you out every once in awhile. Because I get it, I really do. At least I get it a little bit more than I did a week ago…
If you are single parenting, where do you go to find support? Do you think those around you actually "get it" – how hard you work every day, all day, to do this important work of parenting? What do you wish those of us who have a co-parent knew about your experience? Please share your thoughts in the comments.
PS: It appears as if the particular stressor that has happened to our family this week might be about to end. Overnight, a little miracle occurred and it appears as if my husband will be able to avoid surgery. He might even be home before the weekend is out. Thanks to all who have been supporting our family this past week. All of us were less stressed than we would have been without you!
And, given the title of this post, readers will expect this: A little music from Queen B to get your Friday off to a good start!