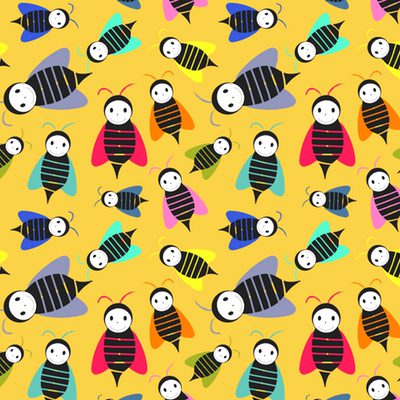 So, the world of birth is abuzz this month as ACOG (The American Congress of Obstetricians and Gynecologists) has released their newest Committee Opinion: "Approaches to Limit Interventions During Labor and Birth."
This opinion might have left some scratching their head and saying, "Duh!" But I want to jump up and down squealing with joy! I think this is a fantastic step in the right direction from the OB/GYN leaders of America. They're asking their members to consider: "If a pregnant Momma is low-risk, how can we keep her low-risk?"
The answer is: "Don't intervene unless it's medically necessary!"
I'm going to break down the recommendations and conclusions section of this Committee Opinion for you here, because there are lots of big, fancy words – and you might appreciate my attempt at a simpler translation. Also, we know that when information comes from people who wear white coats and carry stethoscopes around their necks, it sometimes carries more weight – even if we've already heard this same information from different sources. Just saying… In our culture, there's a hierarchy when it comes to medical advice and opinion – evidence or bias, be damned!
So, this is not a perfect translation (and my editorial comments are included in italics) but in a nutshell here's what the ACOG has stated in it's Committee Opinion, Number 687 for February 2017: Approaches to Limit Interventions in Labor and Birth.
If a woman is between 39-41 weeks, and is in labor that's started on its own, and has a baby that's head down, the use of intermittent fetal monitoring and unmedicated comfort and coping techniques is a good idea. (Full-term according to ACOG. Intermittent – the fancy word that means there are breaks in between periods of monitoring.)
If a woman is still in early labor, she doesn't have to come to the hospital right away as long as she and the baby are doing okay. It'd be great if she was offered frequent contact and support, as well as unmedicated comfort and coping techniques. (See what I wrote here, here and here (It's a 3-part series!) about how to stay comfortable and pass the time of early labor at home before coming into the hospital.)
When women come into the hospital in early labor due to pain or exhaustion, they should be offered education and support, water to drink, encouraged to try various positions that might provide more comfort, and other unmedicated comfort and coping techniques like massage and how using the shower or sitting in warm water can be very helpful. (Hydrotherapy – the fancy word for drinking water, showering and/or sitting in the tub – are great ideas for comfort and can also help labor progress!)
OBs and other providers should inform those women whose water has broken at the onset of labor about any risks associated with waiting for labor to start on its own. If there are no other reasons to be concerned for the baby's health, an informed woman can choose, and should be supported in her choice, to wait for labor to start on it's own. The exception would be if a woman has tested positive for Group B Strep – antibiotics shouldn't be delayed, and there may be a preference from both the provider and laboring woman to induce labor immediately, rather than wait for it to start on its own. (Many providers already use "expectant management of labor" – the fancy word for "watching and waiting," but more providers might now be encouraged to wait before inducing immediately if water breaks at the start of labor.)
Evidence suggests that in addition to regular nursing care, continuous one-to-one emotional support is associated with improved outcomes for women in labor. (YAY DOULAS! And partners, and Grandmas, and BFFs and… DOULAS! You can read my post here about how a doula can be a great addition to your birth team.)
For women with a labor that's progressing and a baby that's doing well, routine breaking of the bag of waters is not necessary unless needed for internal monitoring. (Amniotomy – the fancy word for breaking the bag of waters before it has broken on its own – is often suggested as a way to "speed things up" but can be associated with more interventions and increased risk for Cesarean Birth if it doesn't work.)
In order to promote intermittent monitoring, hospitals should adopt protocols and train staff on how to use hand-held Doppler monitors for low-risk women who would prefer this type of monitoring. (This one even surprised me! I thought they would suggest using the external monitoring belts less frequently, but hand-held Dopplers would be a fantastic improvement over current practice. So much easier and comfortable for laboring Mommas!)
Using a coping scale and the use of medicated and unmedicated coping techniques will help providers tailor interventions to meet the needs of each woman. (Some hospitals have already adopted the use of a coping scale instead of a pain scale, but this little tool can be very helpful in changing the mindset of a laboring woman from focusing on the level of pain she's feeling to whether or not she's coping well.)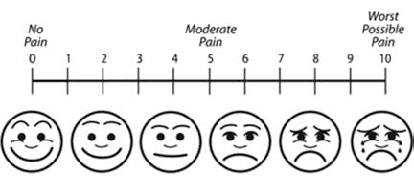 As long as there are no complications and fetal monitoring is still possible, a woman should be encouraged and supported to change positions often during labor – it will make her feel more comfortable and will help move the baby into the best position for birth. (Being upright and changing positions as often as possible, for as long as possible, allows babies to make all the twists and turns necessary to be born.)
Women should be encouraged to use whatever kind of pushing technique she likes and is most effective. (Gone are the days of telling women to assume certain positions and hold their breath for ten seconds! Yeehah!)
Unless it's medically necessary to deliver quickly, women

 (

especially those with an epidural) can be offered a period of rest before pushing – unless she feels a strong urge to push sooner. ("Laboring down" is a really nice way to allow your body to catch up with your labor. Your contractions might have already opened your cervix all the way, but until your baby moves down into a better position for birth, pushing just because "You're 10 cm dilated – let's go!" might not be as effective and could lengthen the overall time of pushing, causing undue exhaustion.)
Can you see why I'm so excited about this Committee Opinion?! It aligns so beautifully with what I know to be true for women in labor. Interventions are not "bad" and can be life-saving in certain circumstances.
But if we limit the routine use of these interventions and only use them when medically necessary, we are protecting the normal physiology of birth. And this will result in better outcomes for Mommas and babies.
I am so heartened by this statement from the ACOG and excited to see the impact this will have for laboring women and birth in this country. My sincere hope is that members of ACOG will review their own personal practice based on this Committee Opinion and see where they might step back from intervening too soon or too often. I also hope that pregnant women will read this and know that they should talk with their provider about limiting the use of intervention in their own pregnancy and birth.
Knowledge is power. Be informed.
(You can access the entire ACOG Committee Opinion here in all of its medical terminology, further explanation and extensively cited form. It's a great read, in my humble opinion…)